Color Replacer
This filter performs color replacement functions. The function is similar to Photoshop's Replace Color command, however, this plugin is more flexible since you can select the source and target colors independently. Therefore, it is possible to tint gray areas with an arbitrary color, which can be useful for recovering the color in overexposed areas.

Below is a screenshot of the Color Replacer plugin.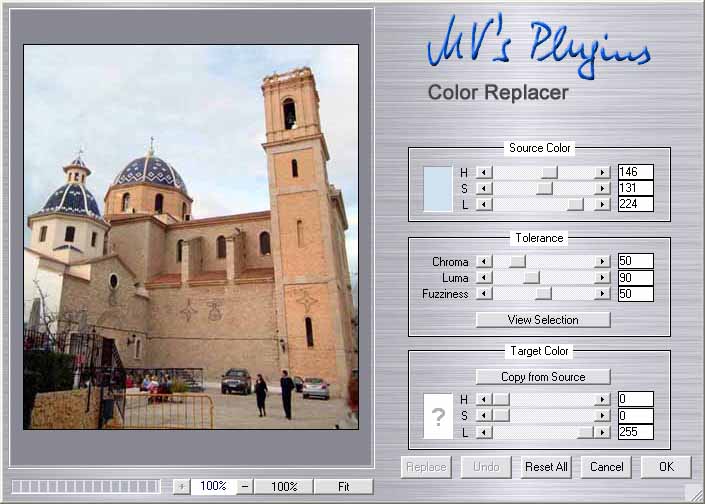 History of Changes
Version 6.2 (current version)
ability to apply multiple replacements
unlimited Undo function
new Tolerance section with separate sliders for Chroma, Luma and Fuzziness
resizeable dialog
support for 8 and 16 bits/channel RGB images
support for left-handed mouse settings
Vista compatible
Version 4.0
first released version, recently patched for Vista compatibility
Downloads
Download Color Replacer
Examples
Here is an example of how Color Replacer can be used to change the mood of an image. The original image (left) features a somewhat dull, slightly overexposed sky. The middle and right images have been obtained using Color Replacer.


Related Stuff
Photoshop's Replace Color command